A proposal for a new manufacturing model in which an object can be endlessly broken up and remade.
-
When products reach the end of their useful or favourable lives they are disposed of, never to be seen again by their owner. Polyspolia proposes instead a new kind of relationship to material resources that makes visible the process of recycling, transforming and enhancing in beauty and complexity each generation of products. The project offers an alternative to consumer society's expectations of newness based on the fantasy of infinite resources. 
The composition of the material allows it to be broken into fragments and infinitely reformed into new products. The use of vivid and contrasting colours in each iteration gives a visual demonstration of this process, exchanging the typical uniform surfaces of newness for a complex, ever-changing aggregate. 

The name Polyspolia comes from the Greek poly ('many', as in polymer) and the Latin spolia ('spoils'). Spolia was the ancient Roman custom of reusing earlier building material to create new monuments. No attempt was made to hide the older parts, which would be brashly displayed in the surface of the new structure. 

Polyspolia is a chemical process, so sidesteps a traditional limitation of recycling thermosetting plastics - its resistance to melting - and requires no external energy to create a new product. The production model incorporates all of the material from the previous iteration into the new one, thus avoiding the accumulation waste between generations. 
-
Thermosetting plastic, calcium carbonate, wood flour, pigment
-
Photography by
Darek Fortas
(1-7) and Will Yates-Johnson (8-11)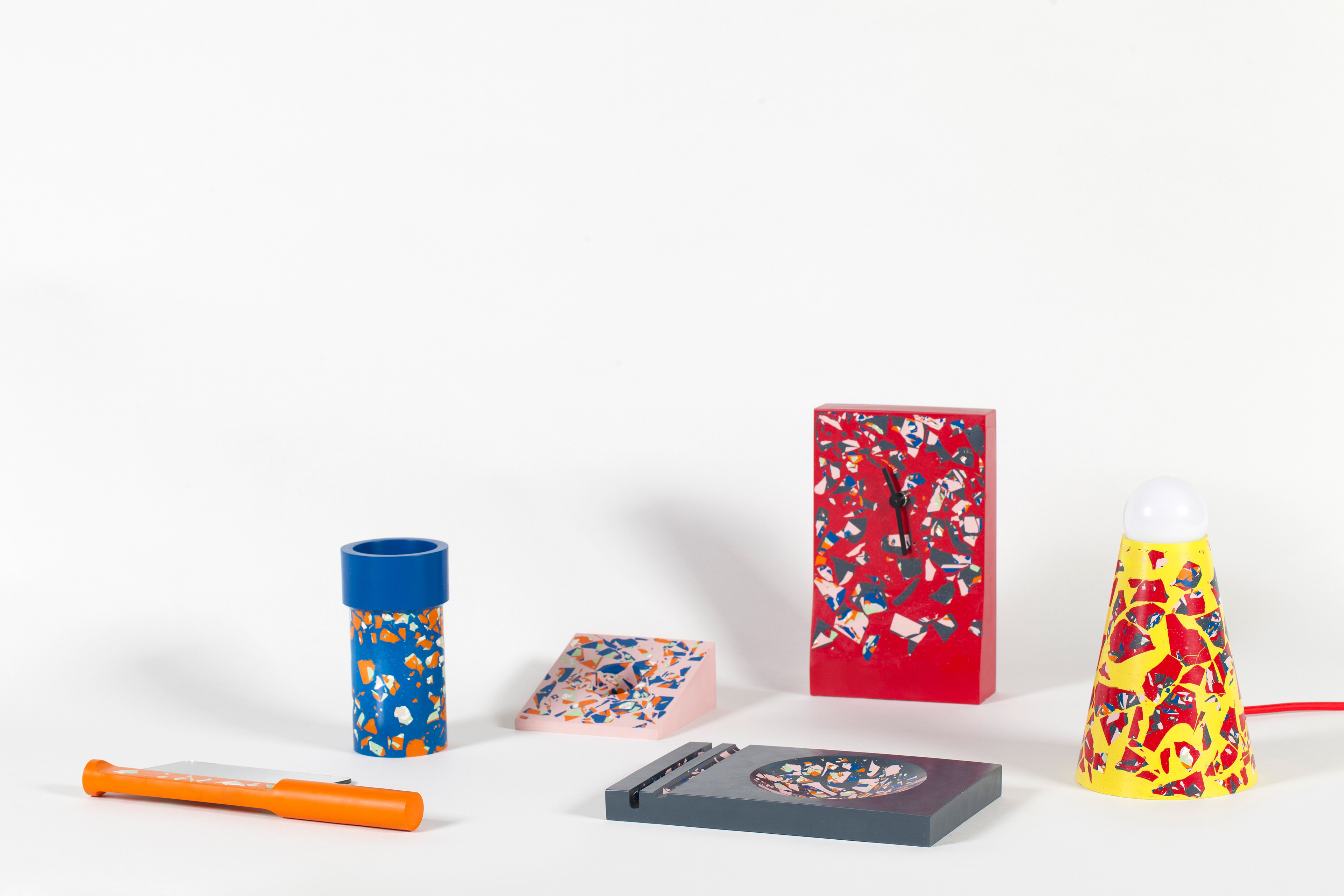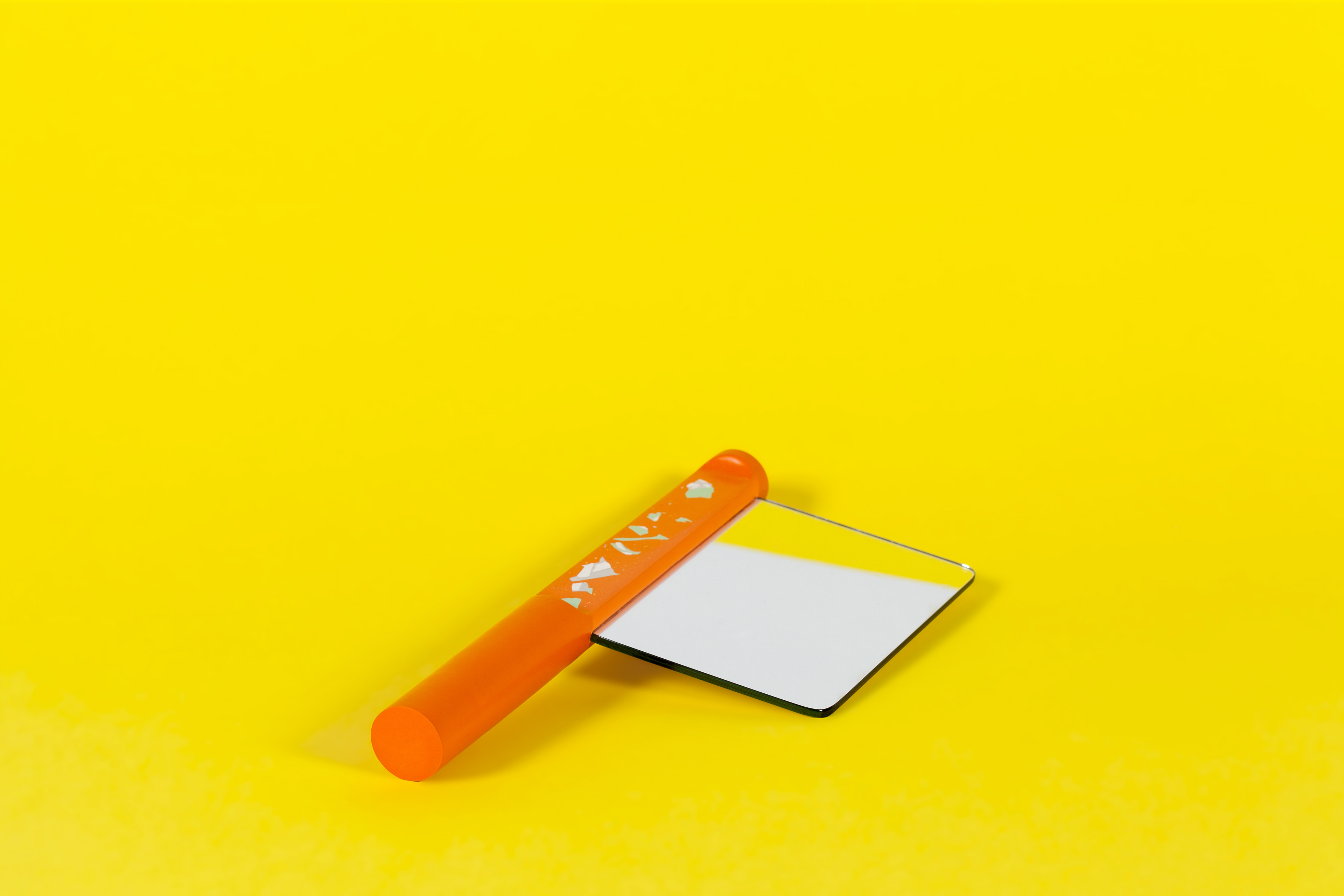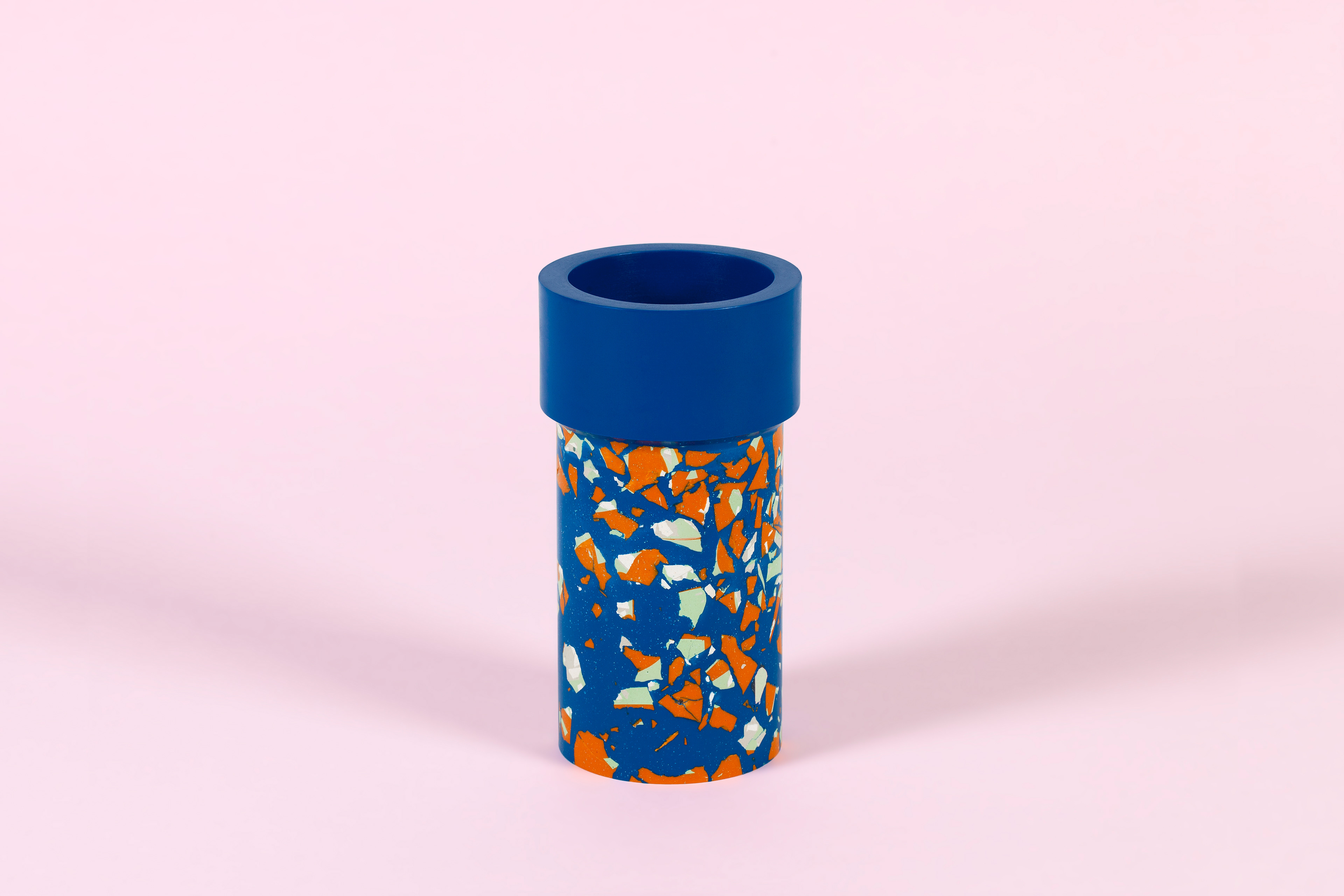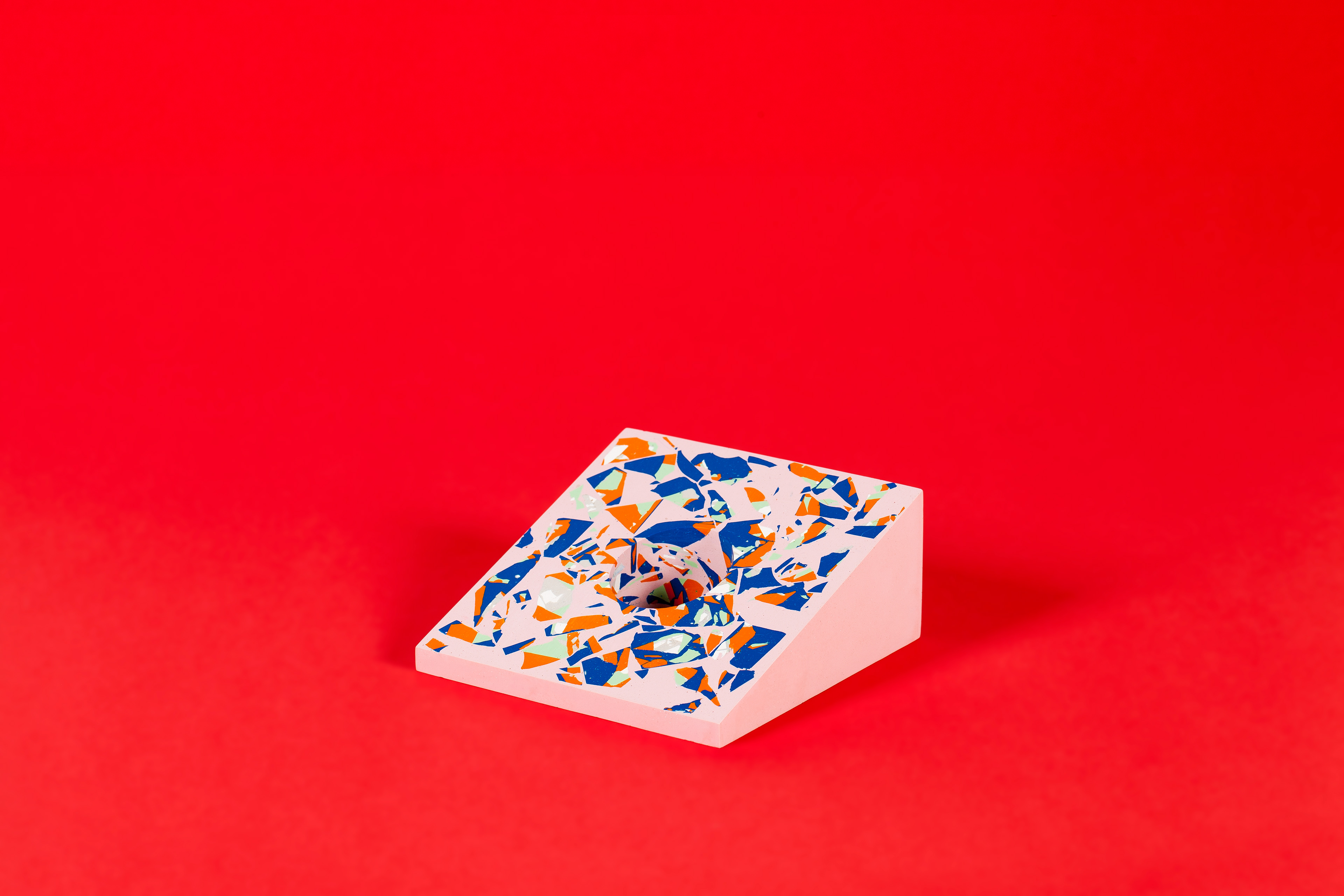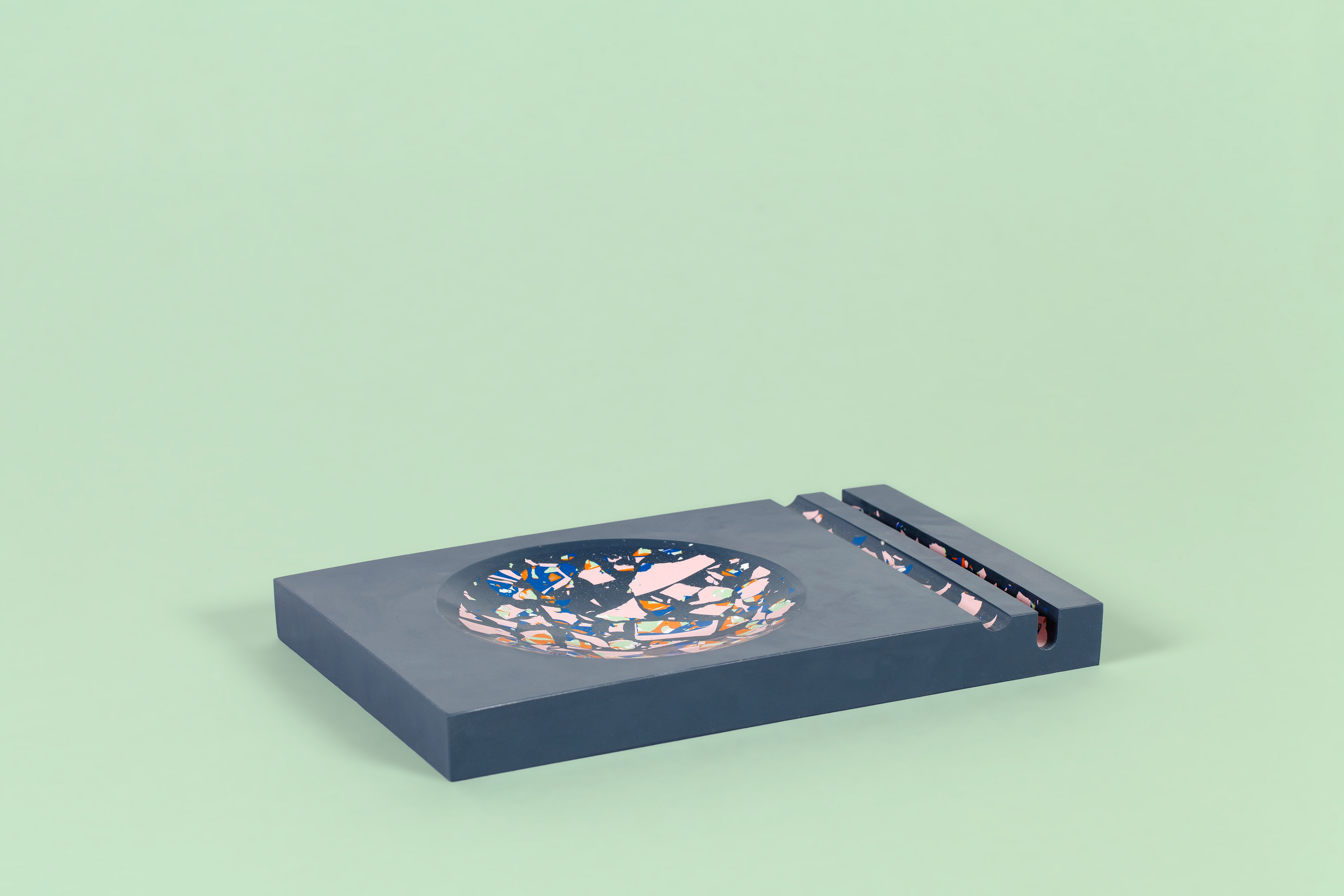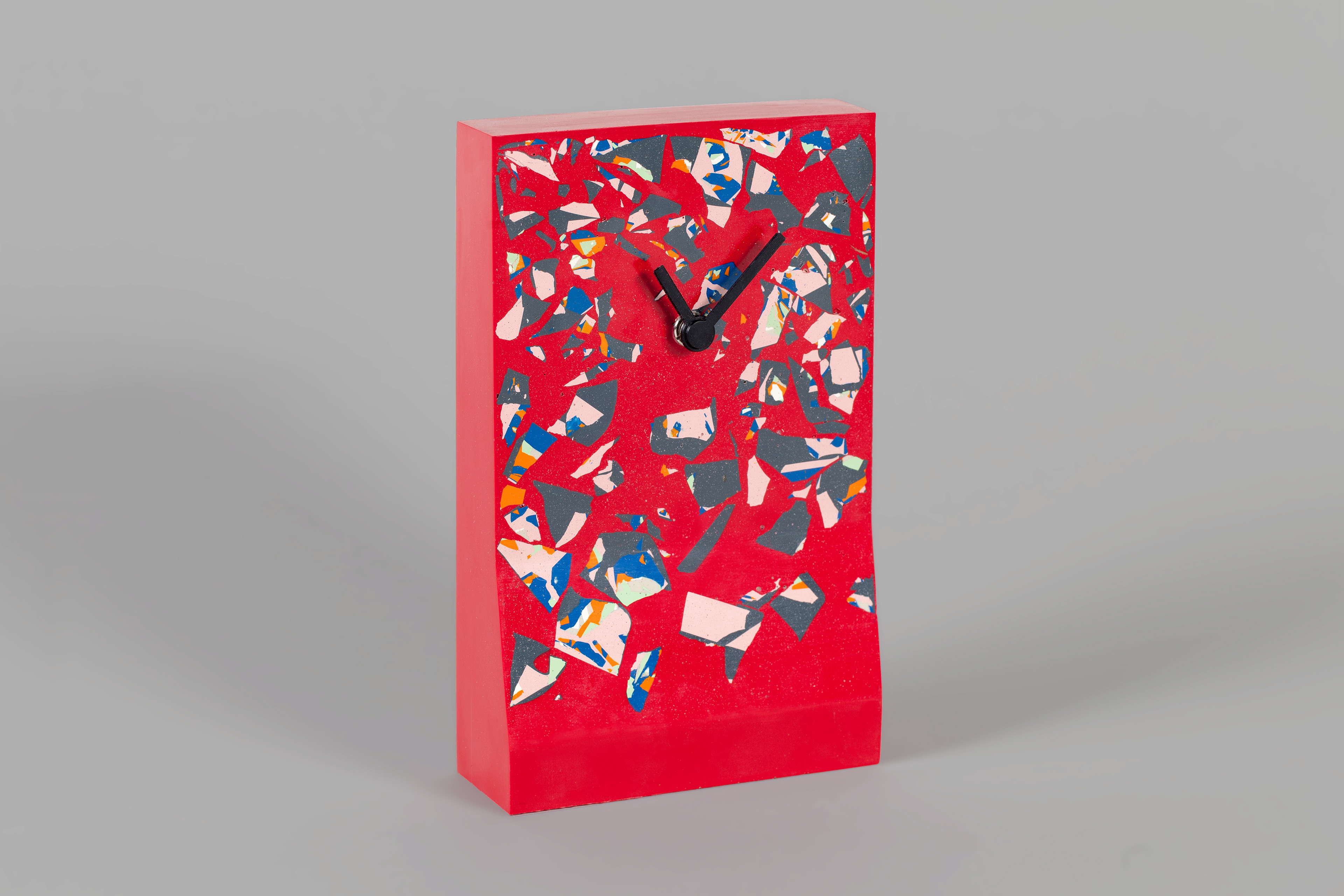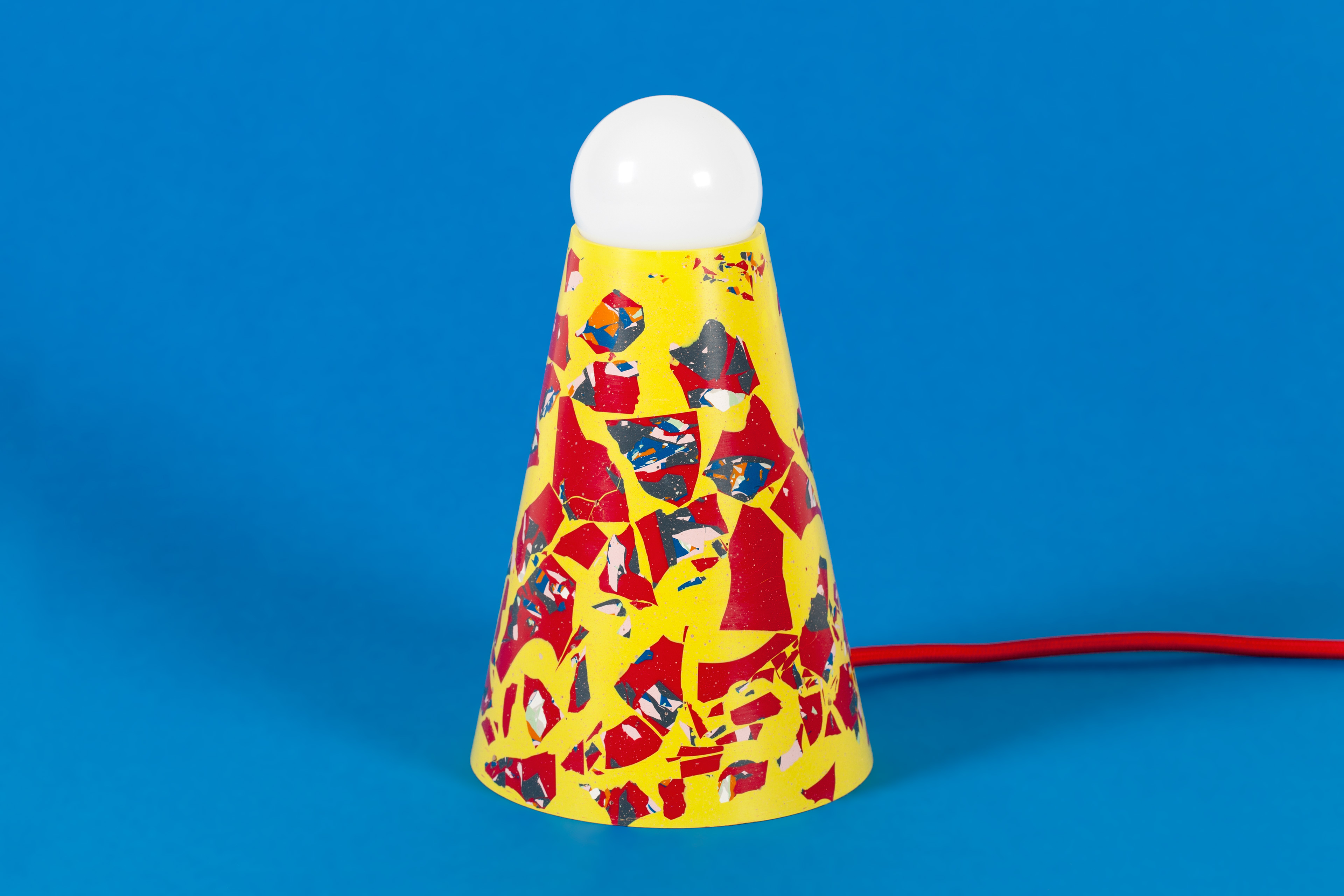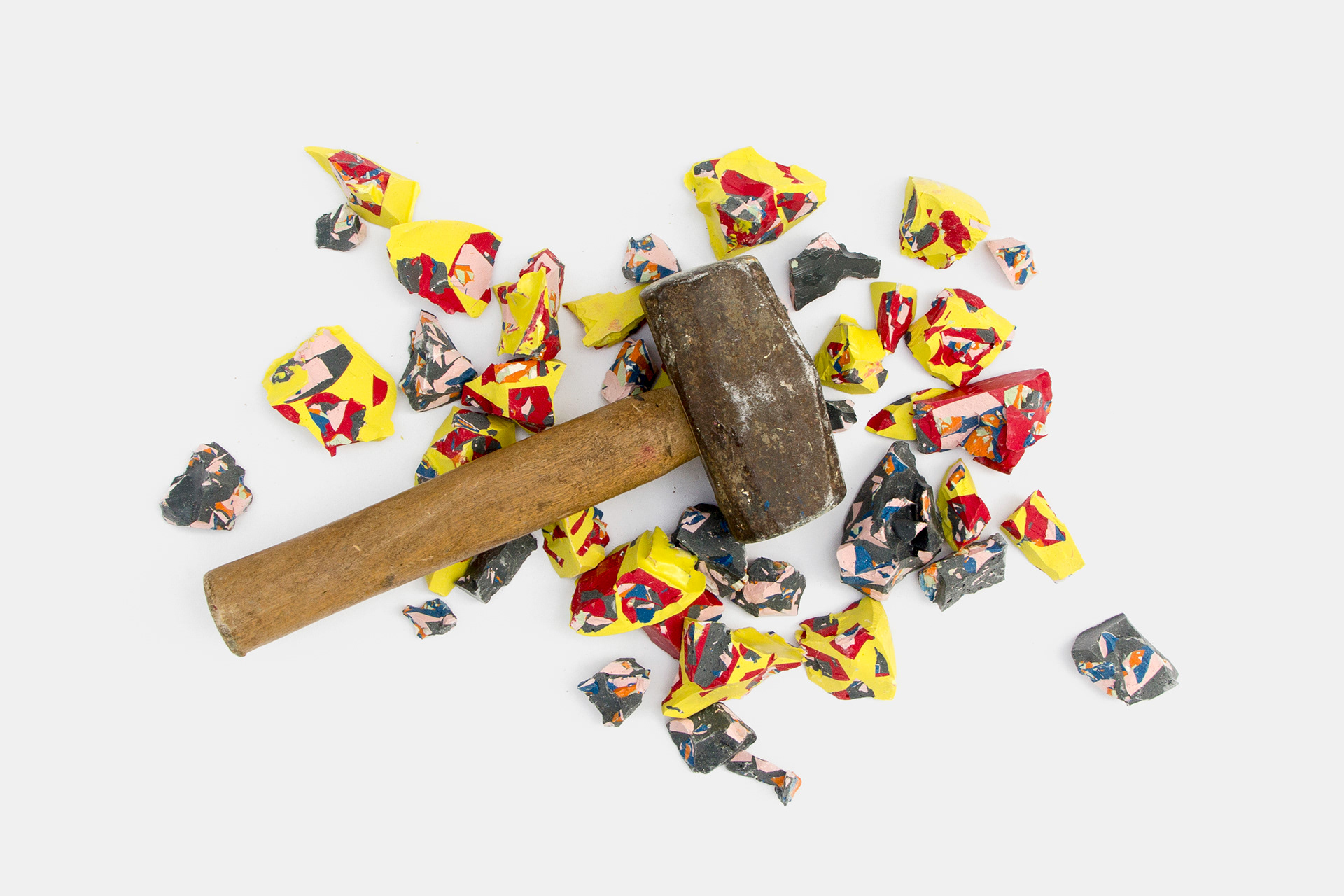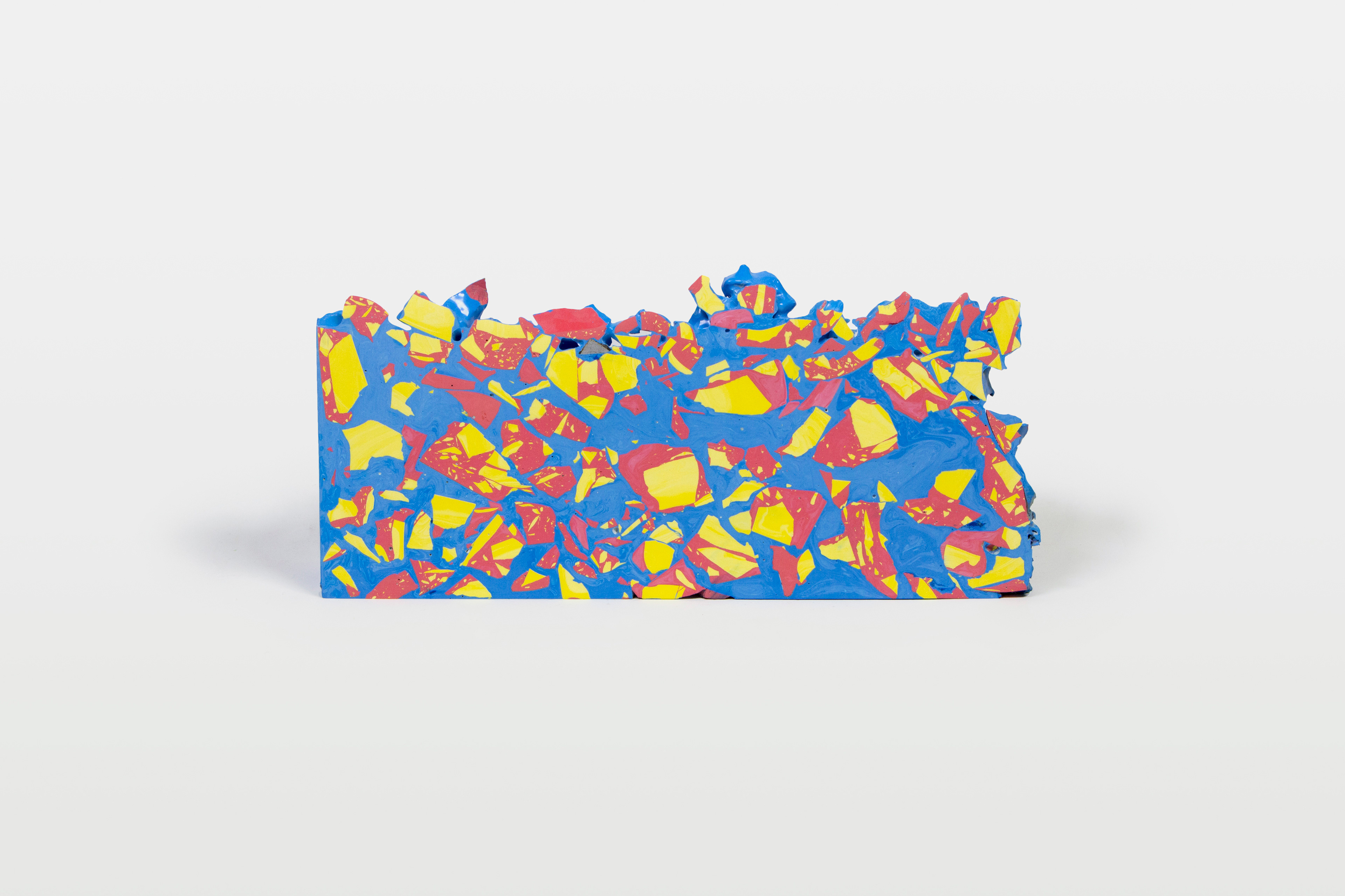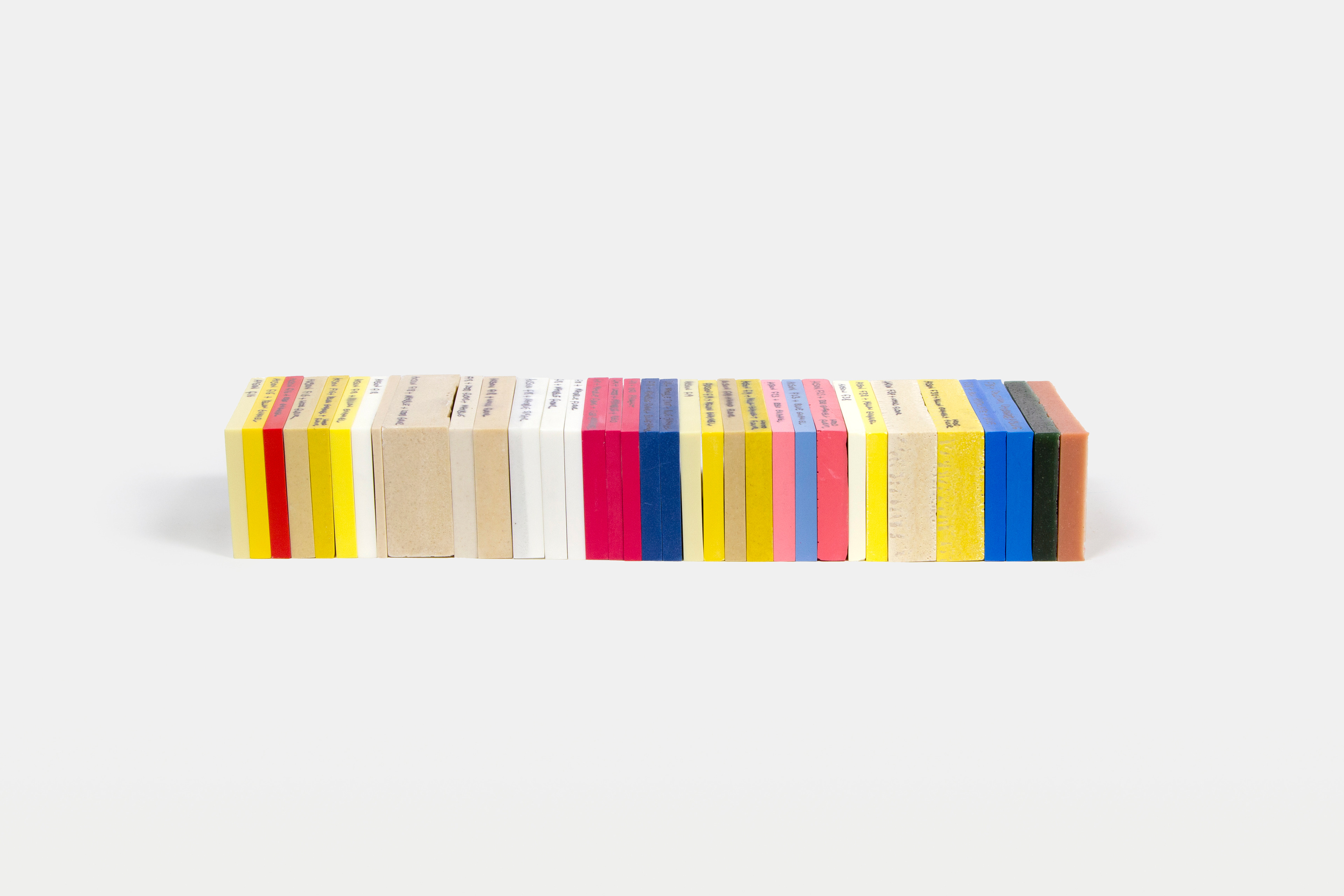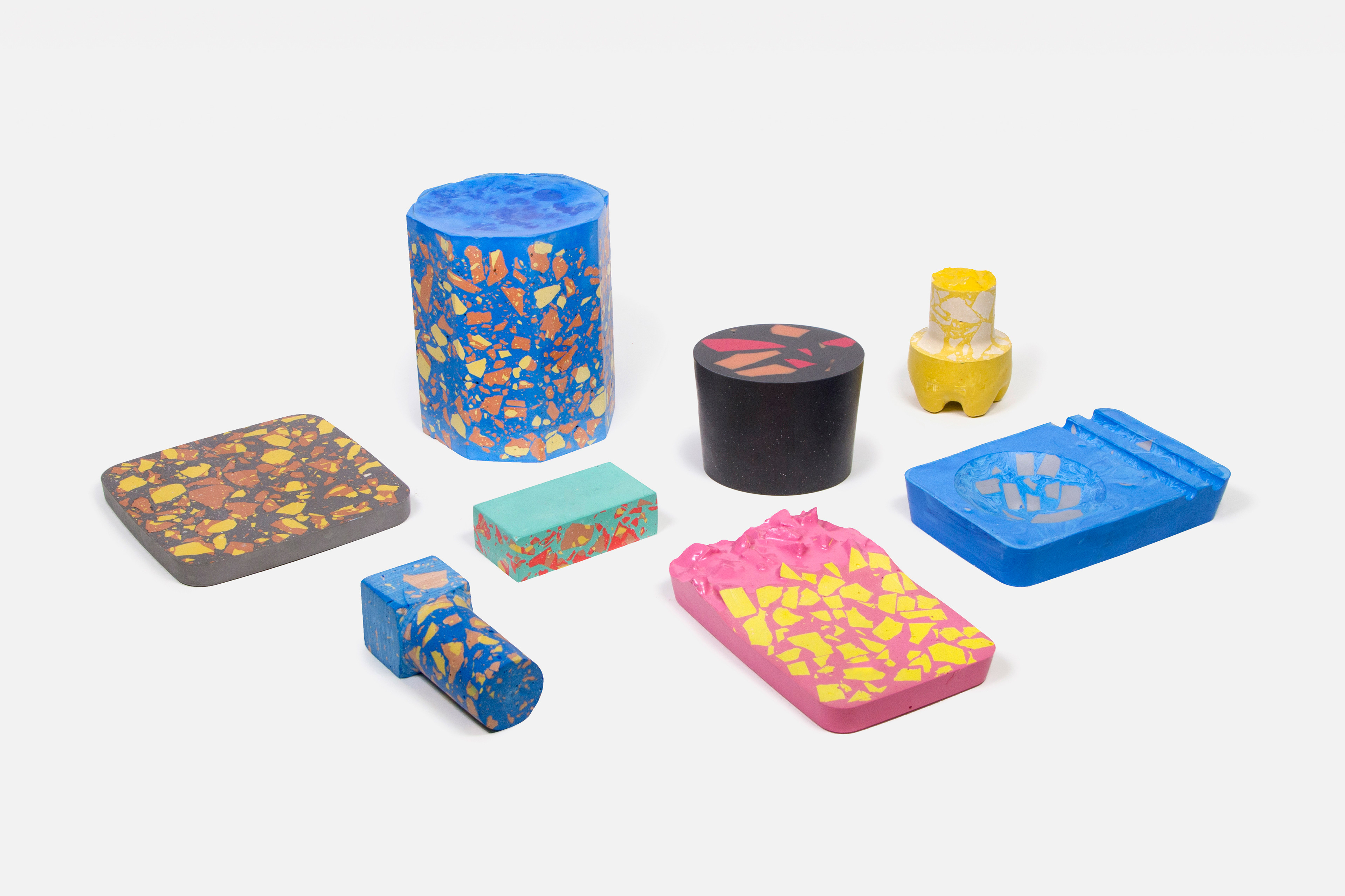 Contextual ideas and inspirations