A collaboration with
Julinka Ebhardt
and
Francesco Tacchini
, fellow students at the Royal College of Art, to create a floating object that records and replays ambient sounds in public transition spaces.
-
Space Replay is a hovering object that explores and manipulates transitional public spaces by constantly recording and replaying their ambient sounds. The object aims to produce a delayed echo of human activity by using a helium filled latex balloon equipped with battery-powered Arduino and an Adafruit Wave Shield hacked to record and play back audio on the fly.
The black sphere is both mysterious and menacing, sometimes floating stationary as a sentinel, sometimes  roaming slowly through corridors and stairways on natural air currents. The replaying of ambient noise and especially passing conversations constitutes a comment on our ever present urban surveillance culture, where you are never sure whether you may or may not be being recorded.
The components were inserted into a balloon, which are housed in a custom designed vacuum-formed sound cone in order to enhance the sound coming from the speaker and to protect the balloon from the wires and sharp PCB edges. The balloon was filled with enough helium to be able to lift itself and the sound cone and hover, reaching its neutral buoyancy point. The final and lightest prototype weighed 120g, comprising electronics, packaging and balloon.
-
-
Latex balloon, helium, arduino, adafruit wave shield, battery, polypropylene
-
Photography by Will Yates-Johnson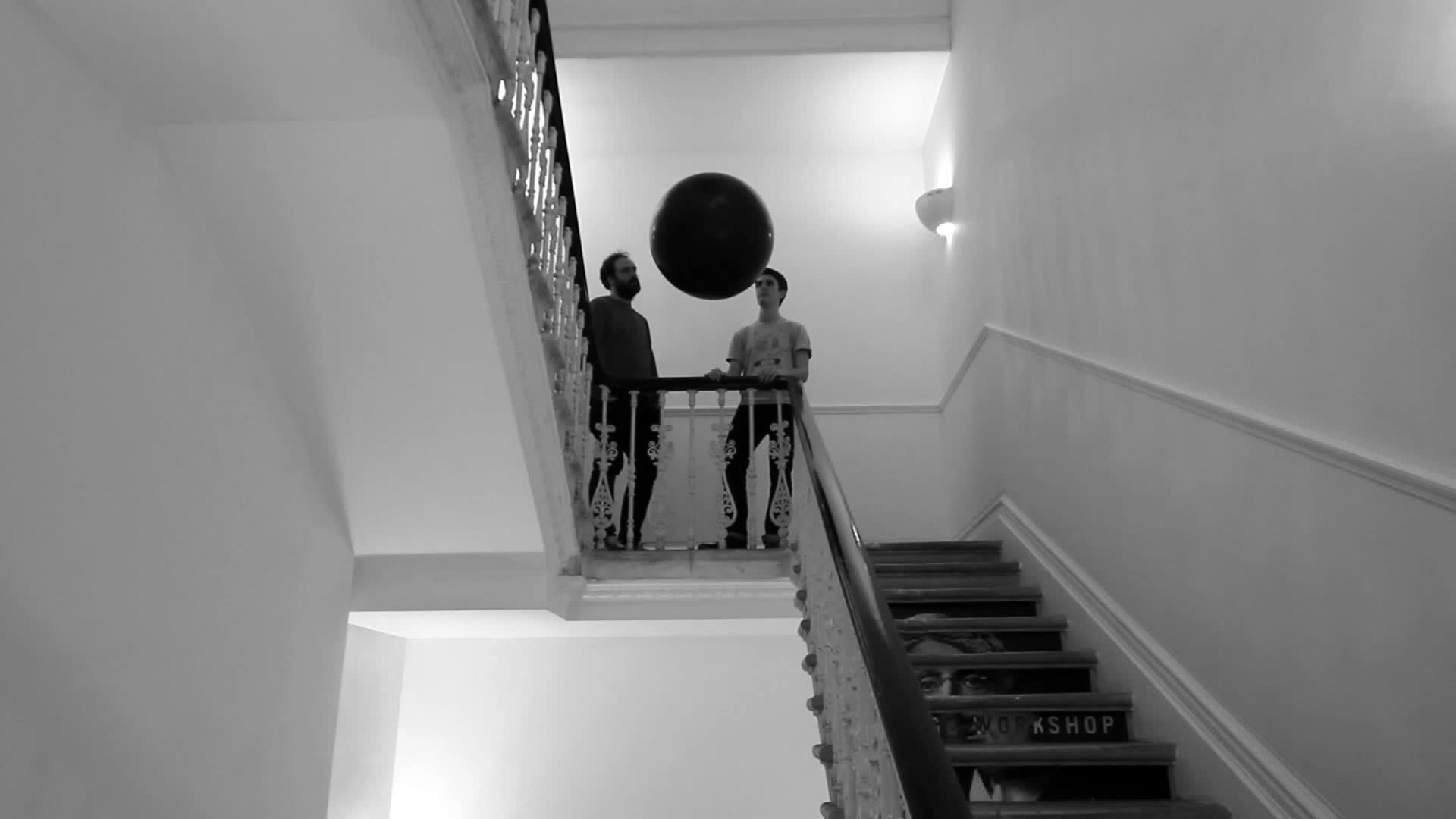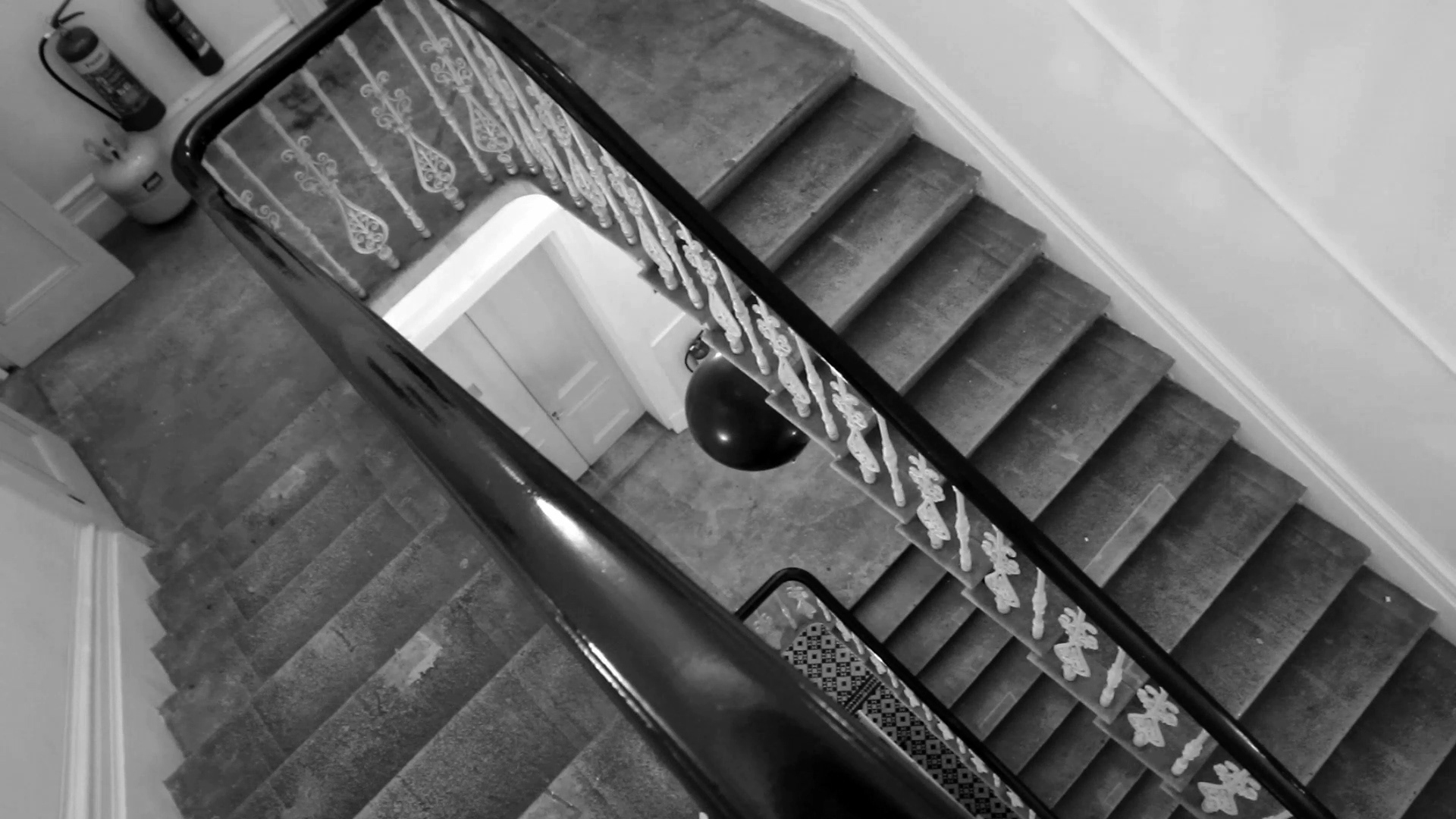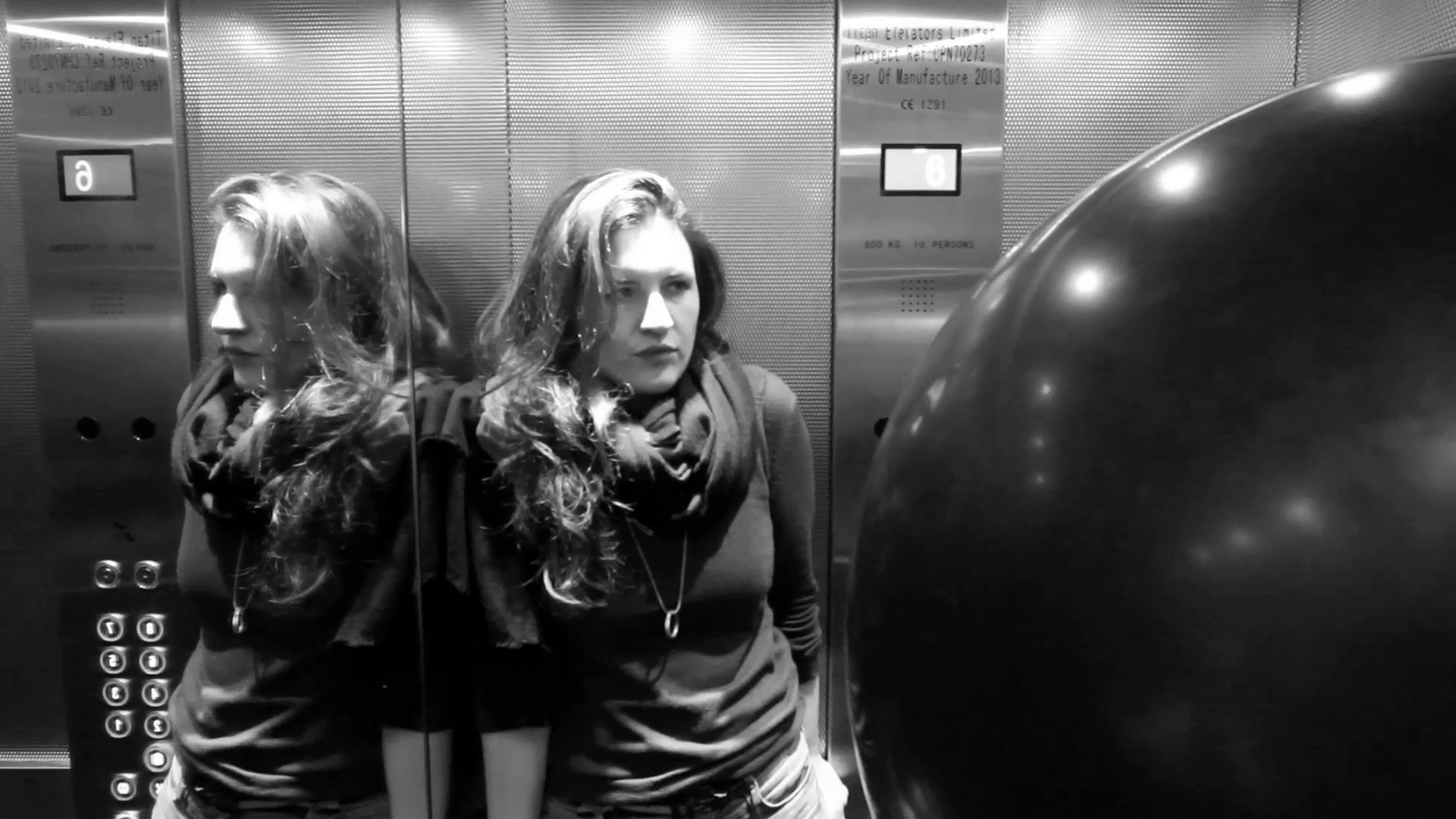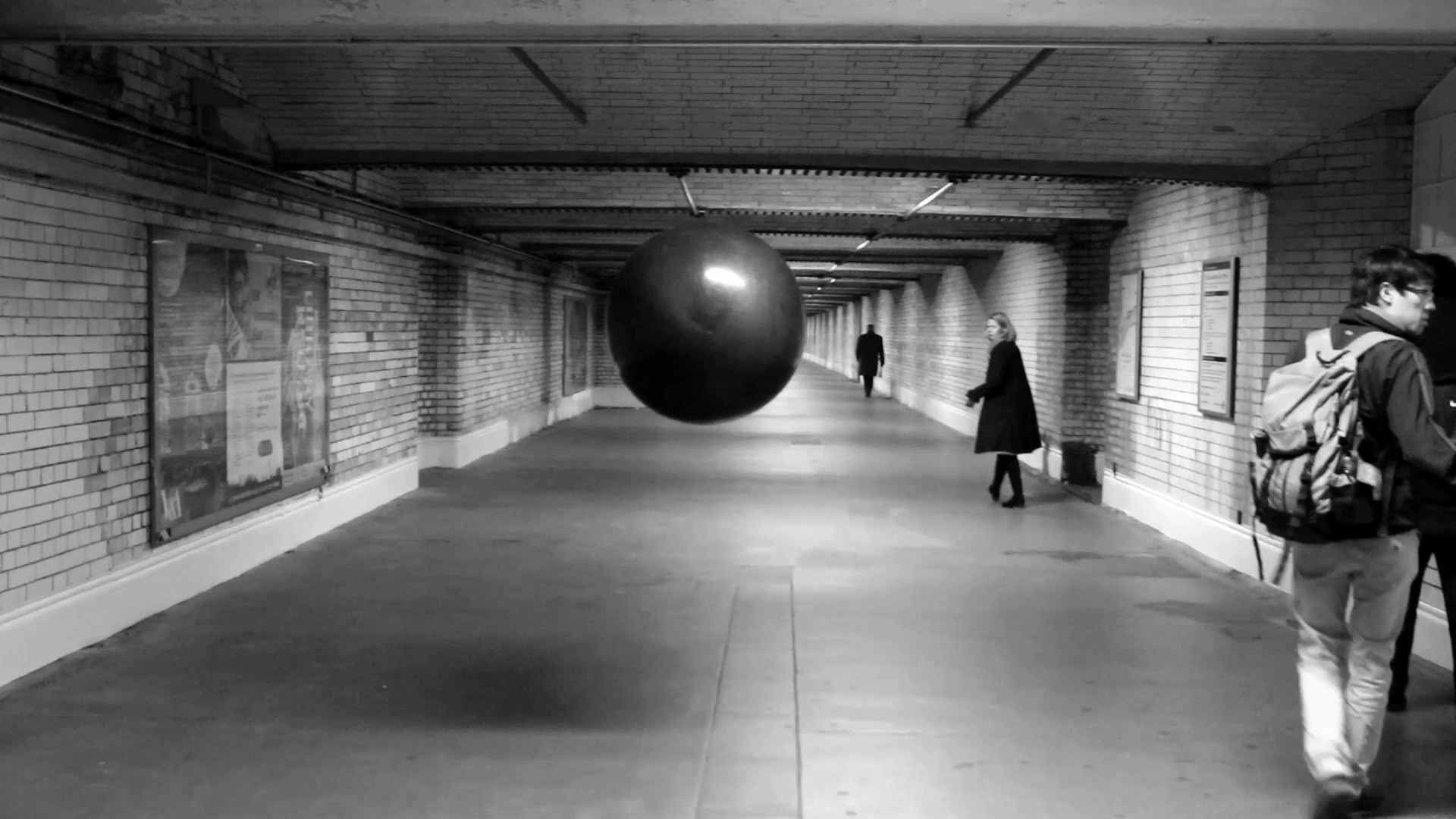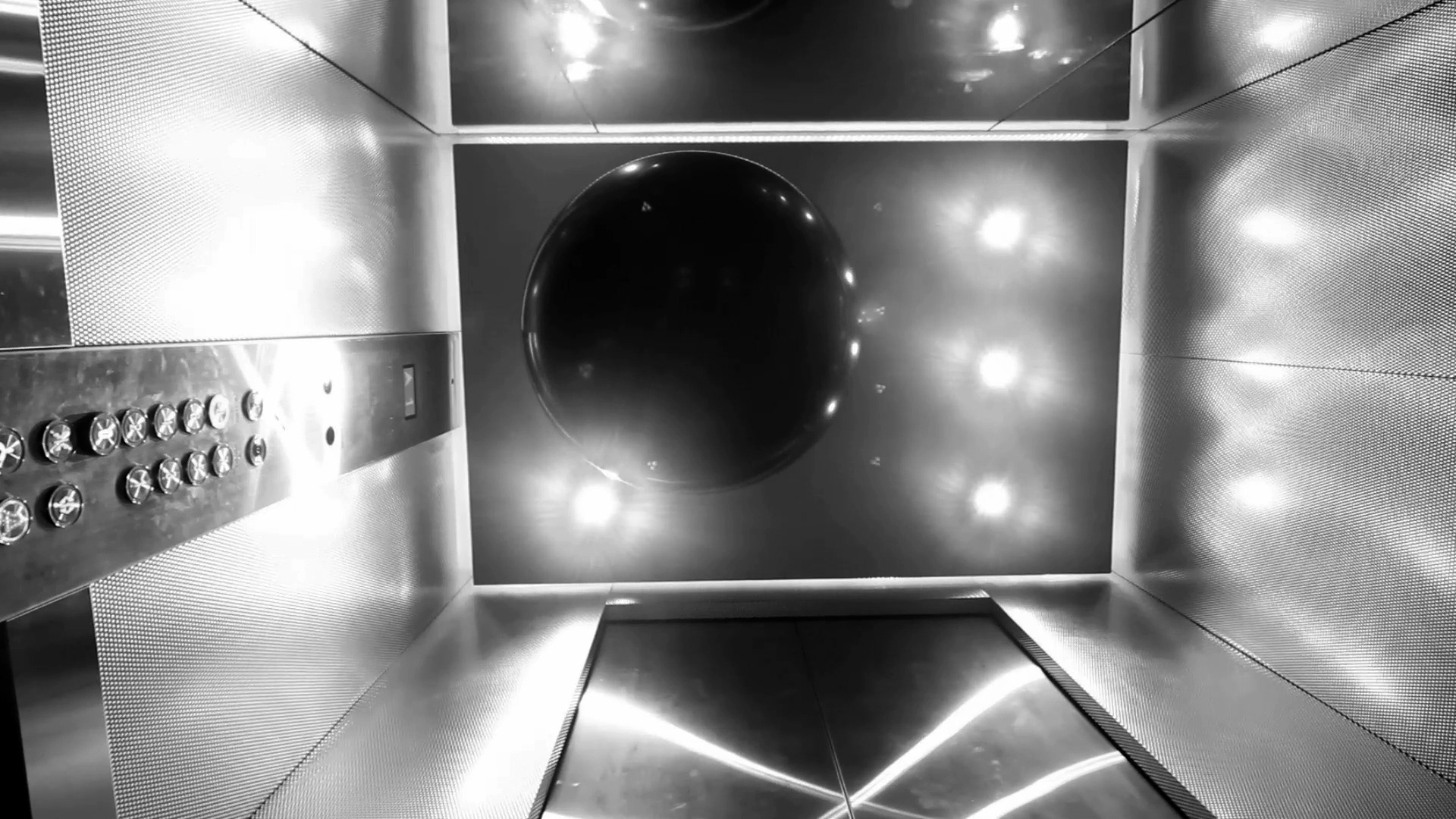 The electronic components housed in a custom-designed 'sound cone'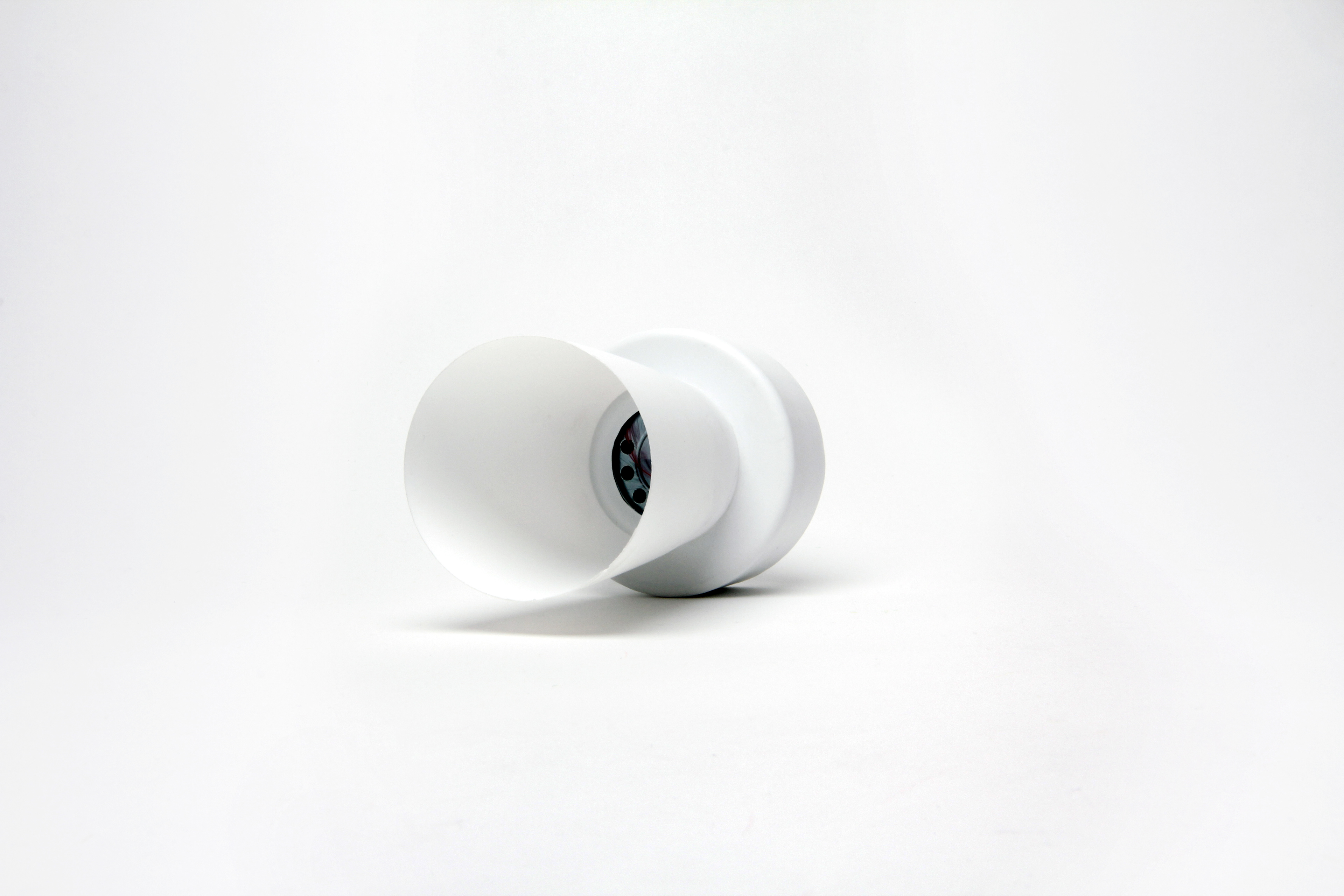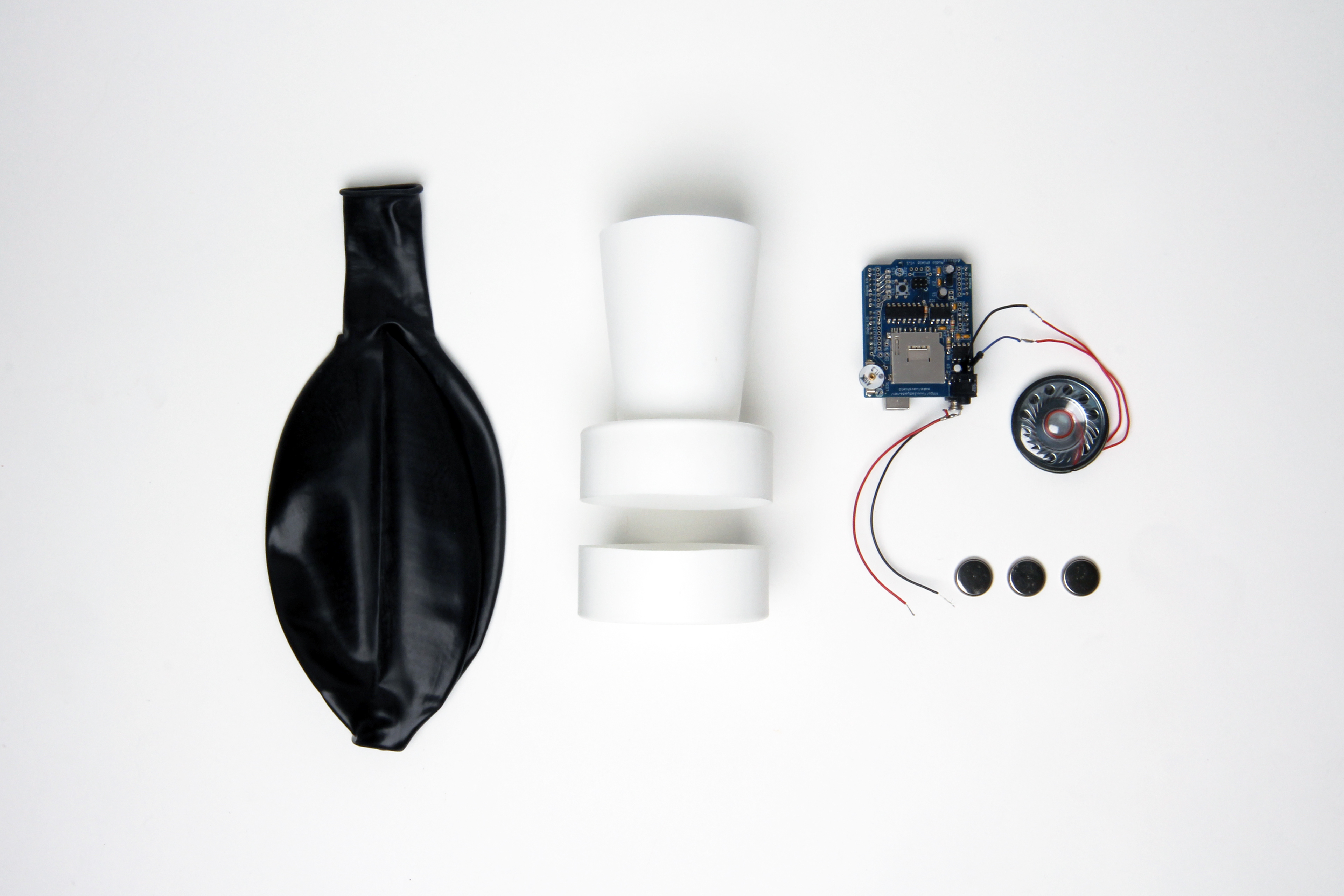 Space Replay exhibited at the Nuit Blanche (Biela Noc) festival in Košice, Slovakia on the 4th of October 2014